BLOG
MATTO Bar & Pizzeria
Matto restaurant with Italian cuisine was opened in Pudong, Shanghai in May 2012.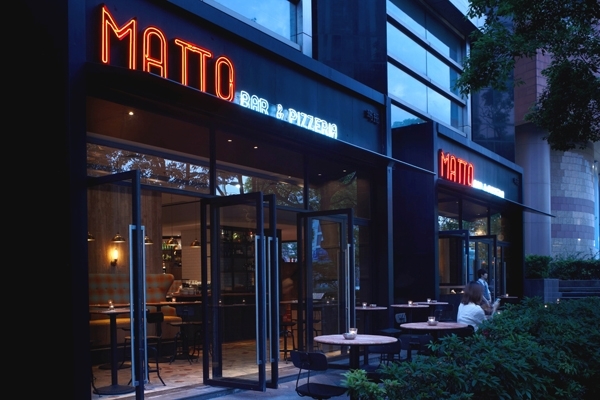 Interior designers of Matto are designer Darryl Goveas, Pure Creative International. The restaurant consists of an inner space area 253 square meters and two large terraces.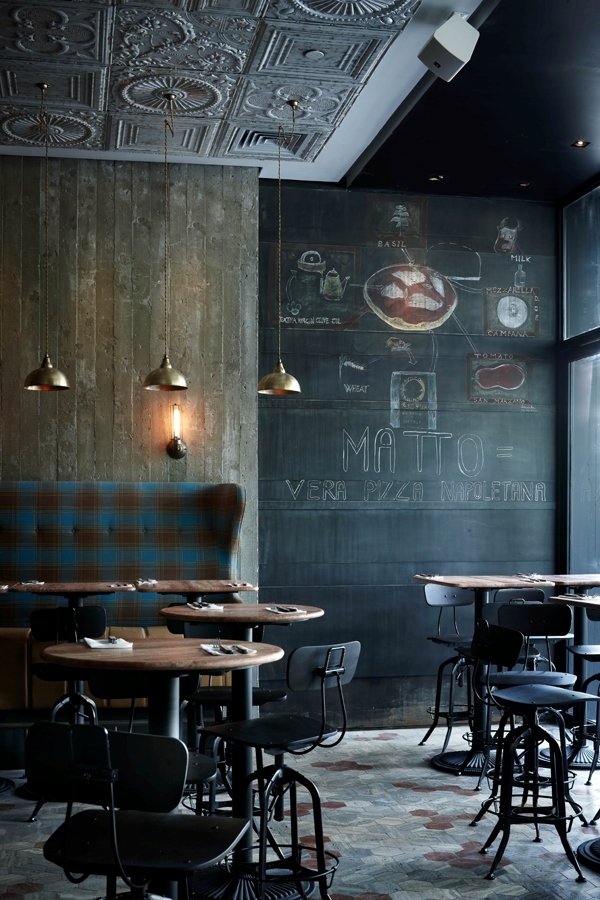 The concept is about eclectic modernity without rubbing obvious Italiano elements into your face. The space represents an artful blend of industrial materials , tailor-made fixtures as well as geometric and organic shapes. With rustic, raw materials such as natural wood, special pattern concrete walls, travertine from Italy, raw iron and a ceiling with decorative panels covered with metal tin and chalk drawings on black background walls create a contrast with the elements of the game. Toledo vintage chairs and sofas upholstered in plaid, original fixtures and naive graphics on the walls create a cozy and charming atmosphere.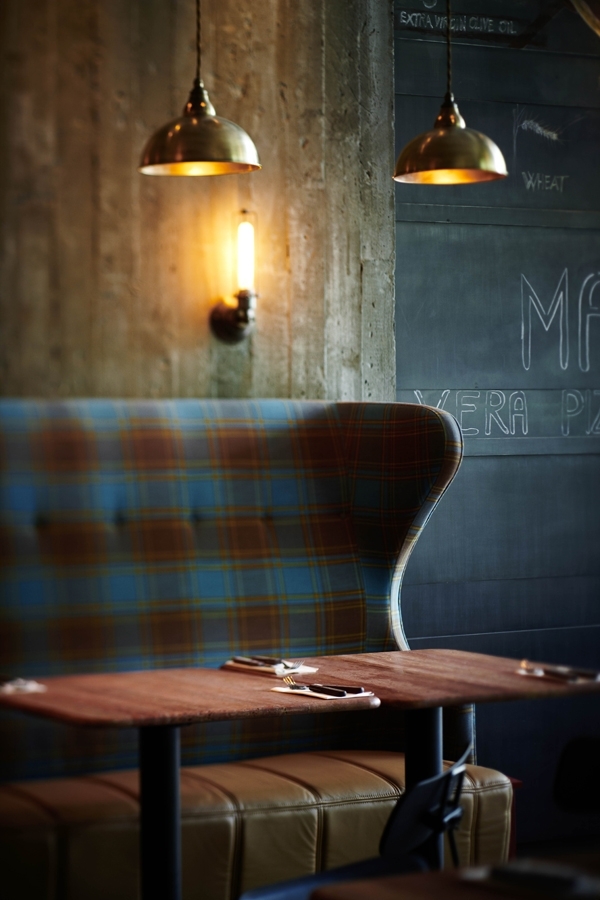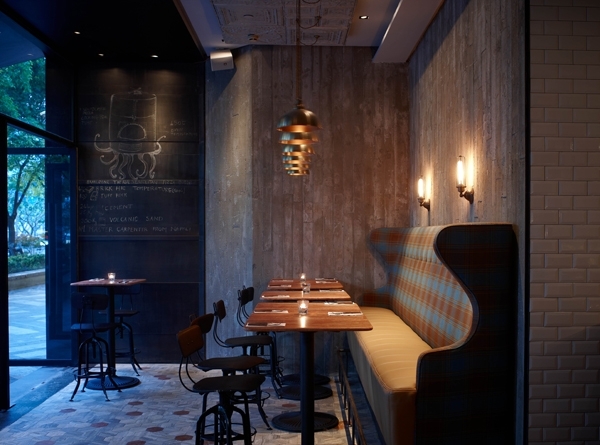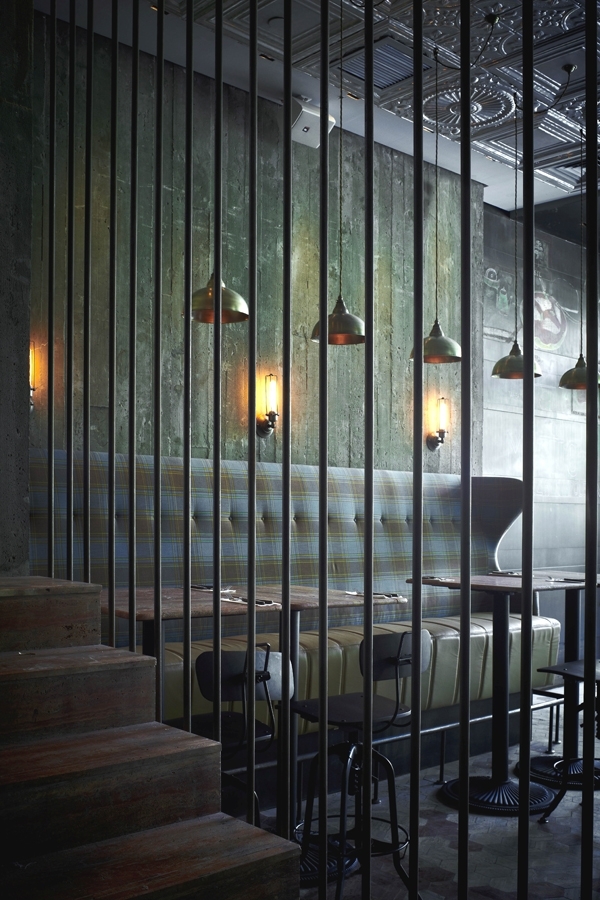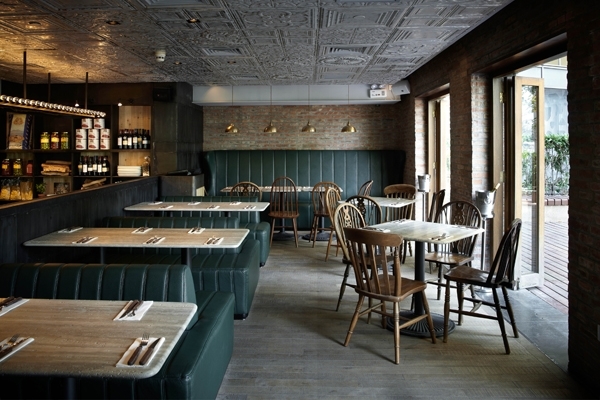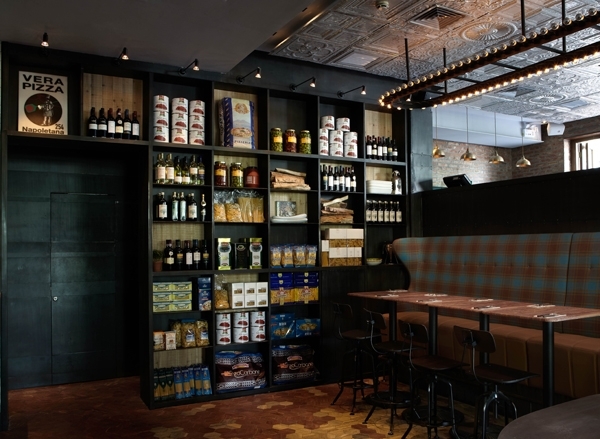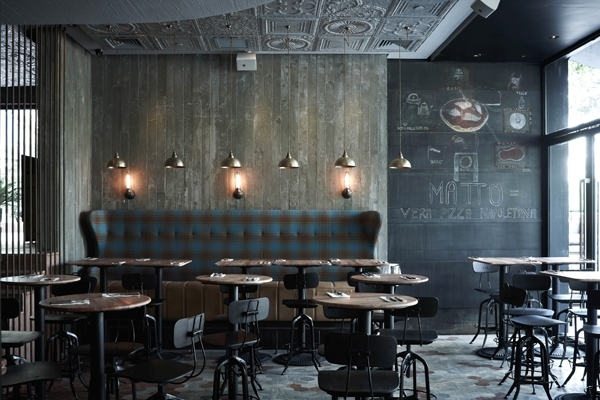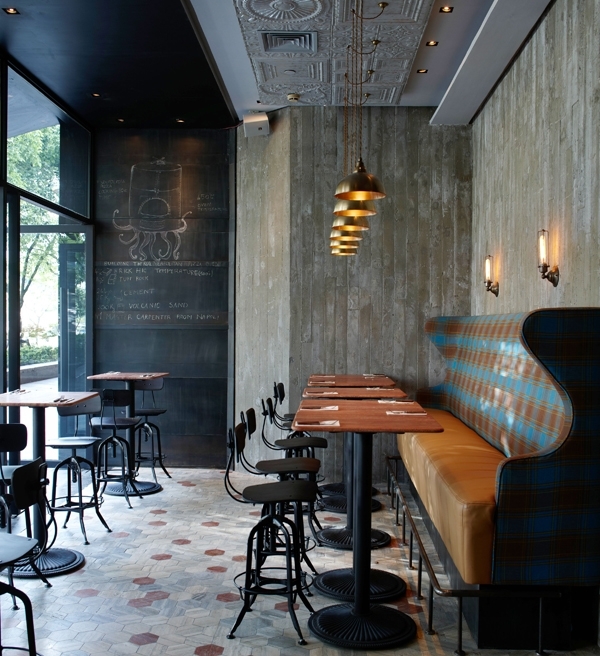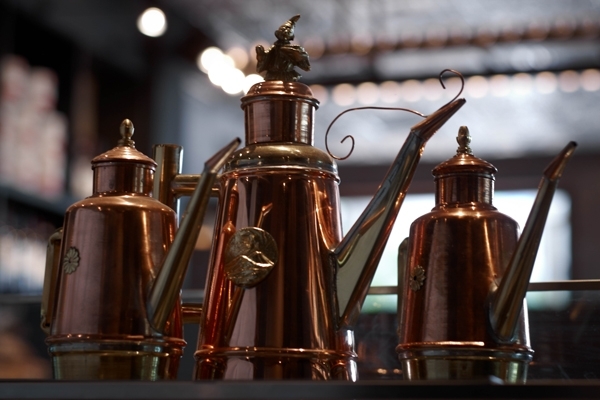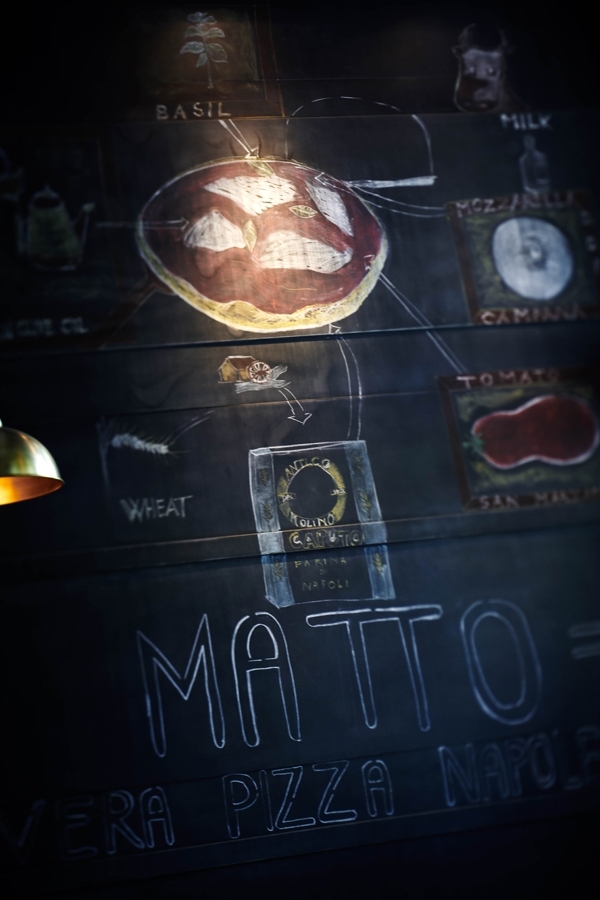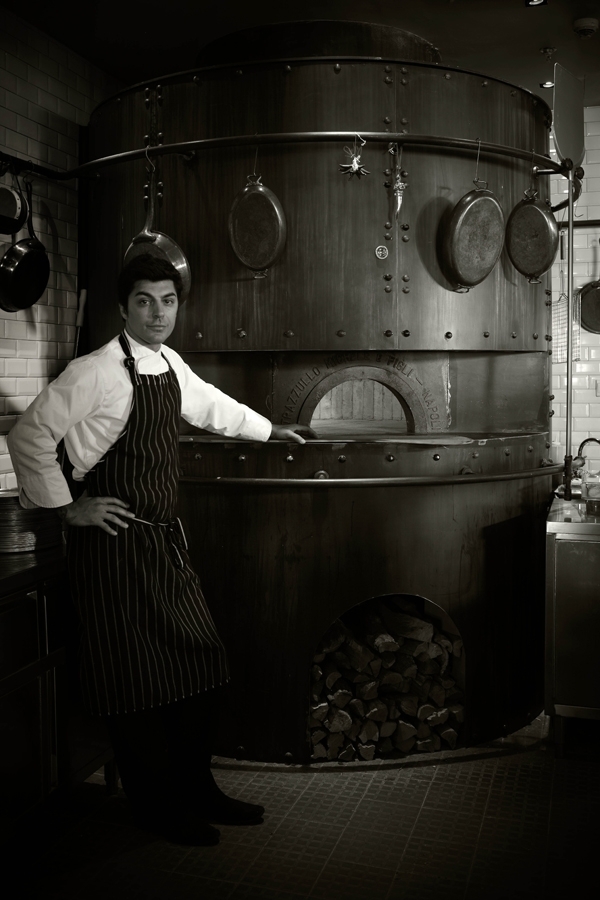 A unique oven for baking pizza was imported from Naples and assembled on site. The photo talented and acclaimed chef Enzo Carbone. It is thanks to him Matto received the culinary honor of 'Shanghai's Best Pizza' in the 2012 Food & Drink Awards.